A New State of Consciousness
Satori: Sudden Enlightenment
420 Satori is your local destination for exceptional cannabis products, an amazing atmosphere, and unmatched hospitality. Discover a place where comfort and quality intertwine, and every step brings you closer to "Zen."
Our team's in-depth understanding of the products ensures personalized recommendations and answers to any questions. We are dedicated to guiding customers through our extensive selection, ensuring they discover the ideal cannabis products that perfectly align with their unique preferences and needs.
noun
a sudden inexpressible feeling of inner understanding or enlightenment.
a Japanese Buddhist term for awakening, "comprehension; understanding." It is derived from the Japanese verb "satoru."
Discover Why We're the Perfect Fit
Discover the Possibilities
Indulge your senses in our handpicked selection of top-quality cannabis products. From exquisite strains and concentrates to delectable edibles and soothing topicals, each item is carefully chosen to elevate your experience. As our collection expands, so too does the range of possibilities available to satisfy your cannabis cravings and curiosities.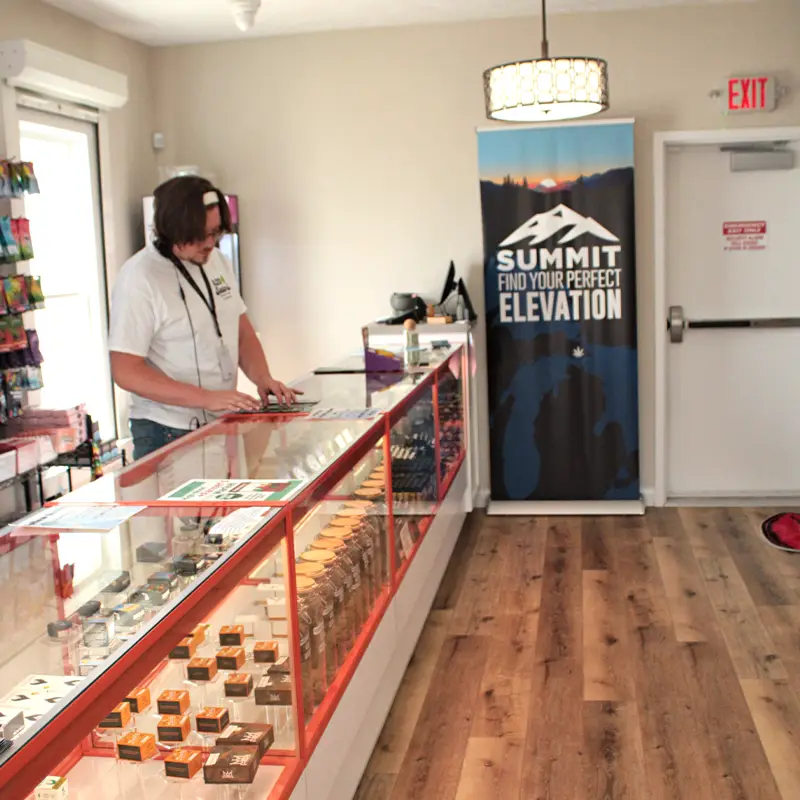 A Relaxing Haven for Cannabis Enthusiasts
Convenience meets discovery at our prime location! Just moments away from the pristine beaches, renowned Saugatuck Brewing, and the captivating allure of The Dunes, 420 Satori serves as your ideal gateway to the wonders of Michigan's West Coast. Whether you're a local resident seeking a serene haven or a curious traveler just passing through, our dispensary's strategic placement offers a seamless blend of accessibility and enchantment.
No hurried sales pitches, no pushy demands. At 420 Satori, we believe that the heart of our service lies in the love of our passion. Our team's genuine love for what they do creates an atmosphere of warmth and authenticity. Here, you're invited to embrace the laid-back ambiance, take your time to explore, and embark on a personalized cannabis journey that is uniquely yours.
"The staff is awesome and extremely knowledgeable regarding the products they have."
"We appreciated the vibe and how relaxed the environment is. This is how a cannabis store should feel and look."
"VERY impressed with the selection and it's constantly expanding."
"Easy on/off access to the expressway and perfectly located right before you get to the beach, Saugatuck Brewing, and The Dunes."
Discover a Truly Welcoming Cannabis Experience
At 420 Satori, you'll find a place of comfort, unwavering quality, and genuine connection. Step into our inviting world and allow us to redefine your experience of discovering cannabis in a relaxed and welcoming environment.